Jeff Murphy
Roberto Albån
Michele Lai Auerbach
Julie Sobelman
John Drummond
Rich Garretson
Mico Miller
Spiros Serpanos
Barry Shull
Alejandro Sanin
Julie Sobelman
LEED-accredited; Sustainability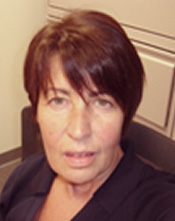 Julie has over 20 years of environmental health, safety and sustainability consulting experience for public and private organizations throughout the United States. Specializing in process analysis and management systems, she has a proven track record of creating and implementing successful compliance and loss control strategies across multiple industry sectors.
Julie has served on several federal interagency workgroups establishing methodologies for "greening" the government through sustainable purchasing, waste minimization, energy conservation and facility design, operations and maintenance.
She is a graduate of the University of Maryland and is Certified by the American Board of Industrial Hygiene, Board of Certified Safety Professionals and is a US Green Building Council LEED Accredited Professional.
"TMG is a good alternative for medium to small size retailers who would like to infuse expertise into their knowledge bank in order to take advantage of energy efficiency and other sustainability opportunities, especially during this economic downturn, when taking costs out of operations is essential. TMG offers good value as well as expertise that can help retailers prioritize the energy efficiency sustainability projects with the highest payback."