Jeff Murphy
Richard Abrams
Roberto Albån
Alberto Ospina
Julie Sobelman
John Drummond
Rich Garretson
Mico Miller
Spiros Serpanos
Harry Monahan
Barry Shull
Bill Kennedy
Ricardo Perez
Alejandro Sanin


Jeff Murphy
Founder and Managing Director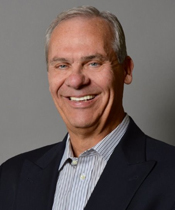 In 2001, Jeff Murphy founded The Murphy Group LLC, a global management consultancy.
Jeff has more than 30 years' experience involving a multitude of leadership positions across a wide variety of industries and global markets. While working in corporate, his experience ranged from VP Business Development for a global retail design firm, to the executive position of Marketing Manager for a global fuels and convenience retailer, with responsibility for the Southern Hemisphere.
During his tenure at tmg, Jeff and his talented team have assisted in global expansion efforts of retailers, suppliers and trade associations. Jeff has provided strategic consulting services to fuels & convenience retailers around the world, guiding many diverse projects including M&A buy-side successful acquisitions; Brand Development and Refresh; as well as Marketing Plan creation, including consumer research and the ultimate value propositions. He has also provided advice on global, emerging marketing prioritization, economic modeling and market entry strategies.
NACS has recognized Jeff's long standing contribution and designated tmg as the 'NACS Strategic Partner for Latin America'.
Jeff is keenly active in his community as a mentor, and holds a bachelor of science degree in Management from St. Joseph's University in Philadelphia, PA.
Jeff serves on the NACS International Board of Directors, as well as the Fuels Institute Global Markets Committee.
"We have partnered with Jeff Murphy of 'tmg consulting' for almost ten years and value their advice on many strategic initiatives including branding; M&A due diligence; marketing; operations and innovation. Jeff and his team are our 'global radar' for best practices, benchmarking and technology both within and outside our channel. We have tmg on a multi-year retainer and deem their consulting as a key driver for improving our financial and brand results."