Jeff Murphy
Roberto Albån
Michele Lai Auerbach
Julie Sobelman
John Drummond
Rich Garretson
Mico Miller
Spiros Serpanos
Barry Shull
Alejandro Sanin
Alejandro Sanin
Latin America: Fuels/C-store Marketing & Acquisitions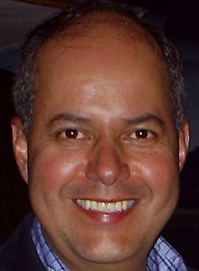 Alejandro is a TMG downstream energy business consultant with focus on Fuels/C-store Marketing, market analysis, merger & acquisition in Latin America.
Alejandro has professional experience spanning more than 25 years throughout Central/South America and the Caribbean. He has held several, executive management positions including Fuels/Lubricants Marketing and Asset Optimization. He has served as Country Lead Manager for a highly recognized global oil company in Colombia and Chile. He has most recently provided consulting services and developed market, economic and regulatory studies for several, diverse clients, both for the fuels and lubes markets. He has participated as a consultant in the development of successful market entry strategies and acquisitions in Latin America. He has a deep understanding of the value chain for the fuels/c-store sector in the wholesale and retail downstream business.
Alejandro holds a degree in Mechanical Engineering from Universidad Bolivariana in Medellin, resides in Bogota, Colombia with his family and speaks Spanish and English fluently.
"TMG has been crucial with respect to the success that we have achieved in the recent Fuels/Convenience Retailing market entries in Latin America. Their knowledge of Best in Class global practices helped us develop top retail networks. Their understanding of cultural differences and strengths around building relationships have helped us to develop strong high performing teams with integrated human resource strategies. Their team oriented leadership and consulting support have helped us to develop a sustainable competitive advantage."