Jeff Murphy
Richard Abrams
Roberto Albån
Julie Sobelman
John Drummond
Rich Garretson
Mico Miller
Spiros Serpanos
Barry Shull
Bill Kennedy
Ricardo Perez
Alejandro Sanin


Richard Abrams
North America, Europe, Asia, Middle East Retailing and Network Planning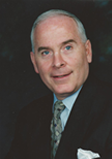 Richard has thirty years' experience in the downstream petroleum industry in North America, Africa, Eastern Europe, Middle East and Asia spanning retail management responsible for strategy, operations, forecourt and c-store network optimisation, reimaging and mergers/acquisitions. He has been a director on the boards of three petroleum refineries and CEO of two major downstream oil companies. He ultimately rose to Vice President International Retail for the Caltex Corporation.
He also has 13 years sales and senior management experience with the global leader in the retail network planning and fuels pricing optimisation space responsible for Europe (including Eastern Europe), Africa, Russia, the Middle East and India.
Richard has also provided subject matter expertise advisory to a regional downstream petroleum company assessing retail investment opportunities in the Baltics. He is truly a global consultant and has assisted an international institutional investment firm assessing opportunities in the retail petroleum and convenience industry space. Additionally he has four years' experience as Non-Executive Chairman of an asset management software company where he mentored the Managing Director and helped design the strategies for the successful sale of the enterprise.

Richard has a Bachelor of Science degree in Chemical Engineering from Columbia University and resides in the United Kingdom.

"During my term as Chief Refining and Marketing Officer, Vice President of the Board, Chief Commercial Officer, Vice President of the Board at Group Lotos S.A. and as The Executive Director for Retail Sales at PKN Orlen S.A., Richard Abrams and his team added substantial value to our strategies and programs to improve our retail network fuels and c-store performance and profitability in Poland. He was also instrumental in helping us assess expansion opportunities in Poland, Germany, the Czech Republic and the Baltics. His experience and professionalism won the respect of our teams through the years."